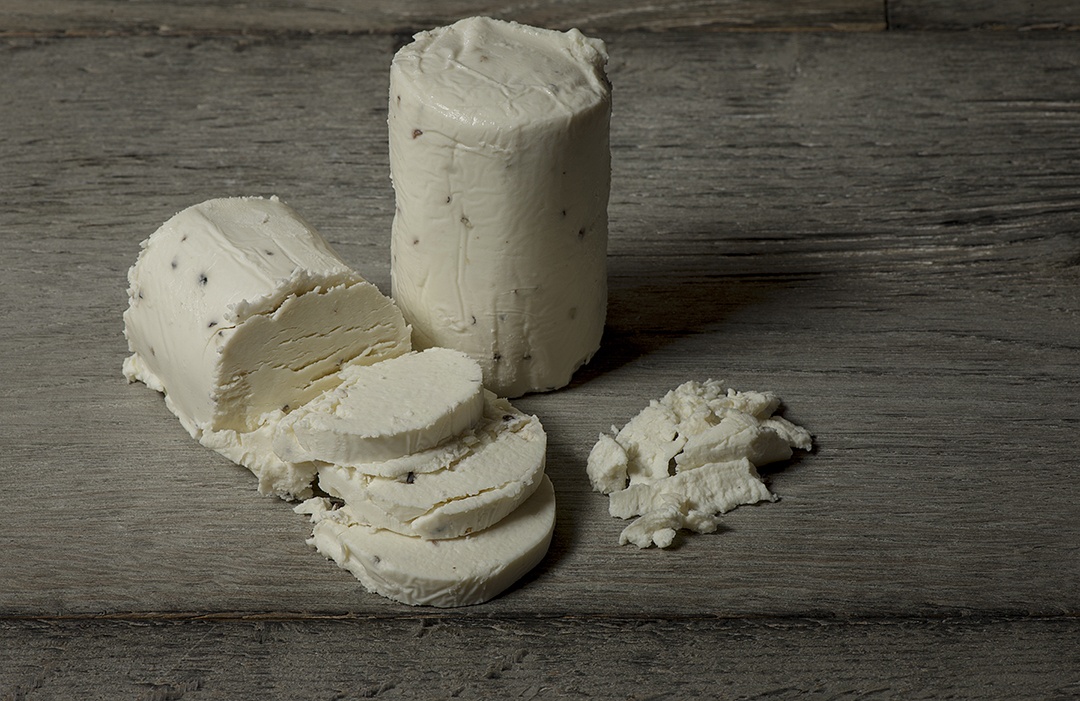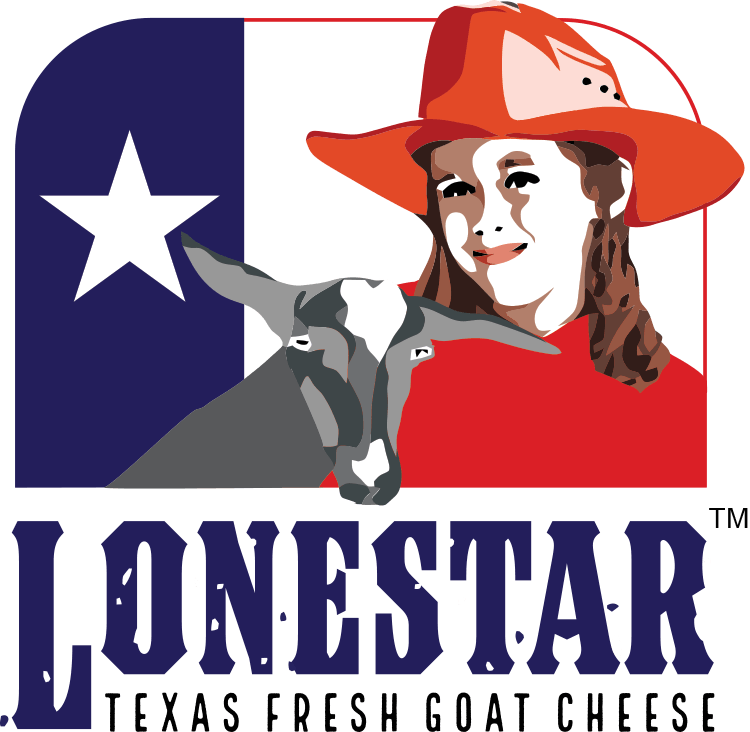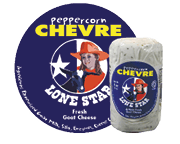 Peppercorn Goat Cheese
If you are looking for a bolder flavor, try our Lone Star Goat Cheese Peppercorn! The spice of the cracked peppercorn gives the mild taste of the goat cheese a sharper, spicy flavor. At Cheesemakers, we're proud to offer incredible artisan goat cheese, and this unique twist is sure to please. As goat cheese manufacturers, we're passionate about crafting the absolute best goat cheese available today. Explore all of our premium goat cheeses, then place your order for a free sample kit to see what makes Cheesemakers the best.
Uses: Cheesemakers' Lone Star Goat Cheese Peppercorn is perfect for Stuffed Bell Peppers. Our Lone Star Goat Cheese Peppercorn can also be used in our Deep Fried Goat Cheese Patties. Its bold flavor can even be enjoyed plain on a cracker. All Flavors of Lone Star Goat Cheese are made without preservatives to ensure a rich, smooth flavor! For ideas on how to use our Peppercorn goat cheese, check out our Recipe Page!
Nutritional Data
Per Serving
% Daily
Value
Serving Size
1 oz (28g)
Calories
50
Fat Calories
35
Total Fat
4g
6%
Saturated Fat
2.5g
12%
Cholesterol
10mg
3%
Sodium
25mg
2%
Total Carbohudrates
<1g
0%
Dietary Fiber
0g
0%
Sugars
<1g
Protein
3g
Vitamin A 4%, Vitamin C 0%, Calcium 15%, Iron 0%
% Daily values based upon a 2000 calorie diet
DOWNLOAD THE SPEC SHEET

Order from DOT
Download DOT Brochure
Product Description
Goat's cheese made from pasteurized goat's milk with fresh ground peppercorns mixed in.
Package Size
4oz
Ingredients
Pasteurized goat's milk, salt, cheese cultures, cracked black peppercorn, rennet
Allergen Statement
Contains Milk
Physical Characteristics
Smooth, creamy texture with a mild and tangy flavor and peppercorns. Clean fresh aroma, white in color with visible ground peppercorns mixed in.
Usage
Cheeseboards, appetizers, prepared dishes such as pizza, quiche, salads, cheesecakes.
Storage/Shelf Life
Ideal storage is 36F with a range of 34‐40F. Shelf life is 180 days from packaging.
Lot Code Information
Example: 13100901 Explanation: 13=Year, 10 = Month, 09 = Day, 01 = Production Run
Auditing Body
Silliker
FDA Registration #
15664620630