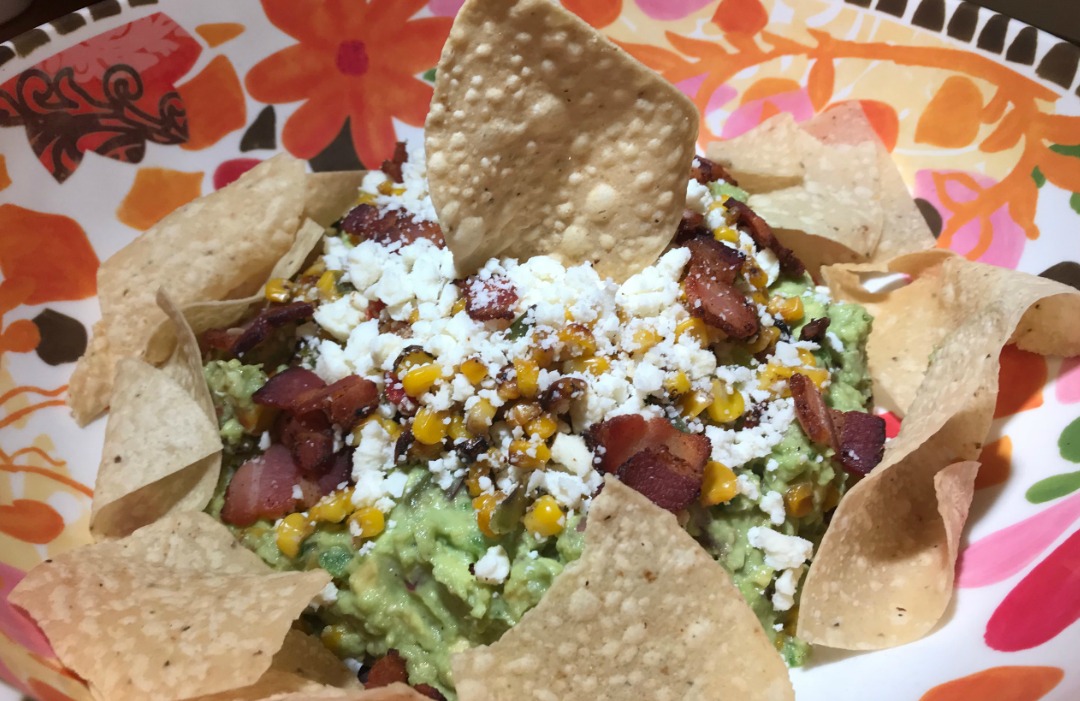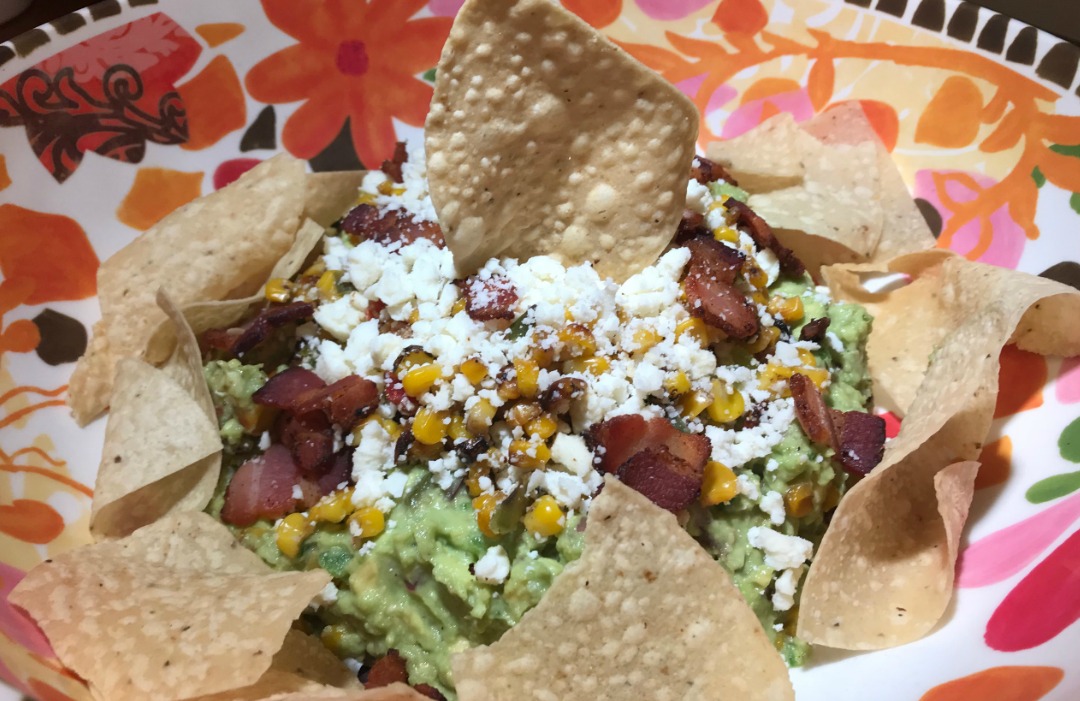 ESQUITES GUACAMOLE RECIPE FEATURING JAIMITO™ COJITA CHEESE
ESQUITES GUACAMOLE RECIPE TO CELEBRATE NATIONAL GUACAMOLE DAY! ENJOY!
Esquites is a traditional roasted corn recipe from the kitchens of Mexico. This popular treat is enjoyed with barbecued meats and is a family favorite.
Esquites Guacamole Preparation Directions:
Melt the butter in a heavy skillet over medium-high heat, add the corn, toss and let it sit cooking until charred, about 6-10 minutes, mix it up and let it char again, about 6-10 minutes, and remove from heat.  Set aside to cool.
Add mayonnaise to corn when cooled.
Mix 1/2 of corn with 1/2 of the Jaimito™ Cojita Cheese
Meanwhile, prepare the remaining ingredients.
Mix remaining ingredients with avocado. Retain 3 tablespoons of bacon for garnish.
Put guacamole mixture in a bowl.
Create an indention to the top of the guacamole mixture.
Add corn to top of guacamole.
Sprinkle remaining Jaimito™ Cojita Cheese on top of corn.
Garnish with bacon.
Top with 1 tablespoon of Cilantro.
Serve with tortilla chips.
Enjoy!
Chefs and Restaurant Owners, for more information on purchasing our delicious Jaimito™ Cojita cheese to include in your recipes, contact your food distributor and ask for Cheesemakers Inc. Jaimito™ brand Mexican style cheeses or our creamy Lone Star™ brand of fresh goat cheeses. Order a free sample kit by visiting our home page and completing the sample form. https://cheesemakers.com
About Cheesemakers
Cheesemakers, Inc. is a family-owned business and has been delighting chefs and restaurants for over 20 years with their unique offering of Mexican style cheese and goat cheese.
Today, the Cheesemakers manufacturing plant in Montgomery County has co-packing capabilities, pilot plant product development, label development, unique sizes, and packaging options, and nutritional database and testing capabilities.
All Cheesemakers products are manufactured in an FDA, and Texas Dept. of Health inspected facility that is certified by a 3rd Party Audited facility by Silliker, Inc (a Mérieux NutriSciences company) and GMP (Good Manufacturing Practices and Food Safety audit). We are happy to produce custom, private label products to your specifications! It's further testament to the innovation, creativity, and dedication of the owner and staff of Cheesemakers!
Ingredients
1 tablespoon butter
1 cup roasted corn (~2 ears)
3 large avocados, mashed
1/2 cup cotija crumbled
Package of thick cut sliced bacon, cooked, drained, chopped
2 tablespoons lime juice (~1 lime)
1 jalapeno pepper, finely diced
1/4 cup red onion, finely diced
1 tablespoon minced garlic
1 tablespoon cilantro
Salt and pepper to taste