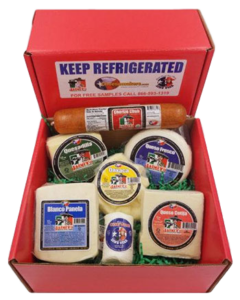 Free Mexican Style Cheese Sampler to Chefs, Sous Chefs, Kitchen Managers, Restaurant Owners
Cheesemakers, Inc. is offering Chefs and Restaurant Owners a free Mexican Cheese Sampler along with our creamy Chevre [Goat Cheese]. Whether you have tried-and-true authentic Mexican recipes that feature traditional cheeses and expect artisan quality, hand-ladled flavors that exceed expectations or are looking for ways to expand your menu, we have delicious cheese solutions that will take your food creations to a new level of excellence. Our Jaimito™ Brand Mexican Cheeses and our Lone Star™ Brand Fresh Goat Cheeses are game-changers.
Our cheese sampler contains:
Jaimito Cojita 12 oz
Jaimito Fresco 12 oz
Jaimito Quesadilla/Asadero 12 oz
Jaimito Oaxaca 12 oz
Jaimito Blanco Panela 12 oz
Jaimito Chorizo 12 oz
Lone Star Chevre Plain 4 oz


YOU MUST HAVE A DISTRIBUTOR AND SALES REPRESENTATIVE CONTACT NAME
Complete this form and we'll be in touch to get your sampler on it's way!
Free Sample Kit
Free Sample Kit