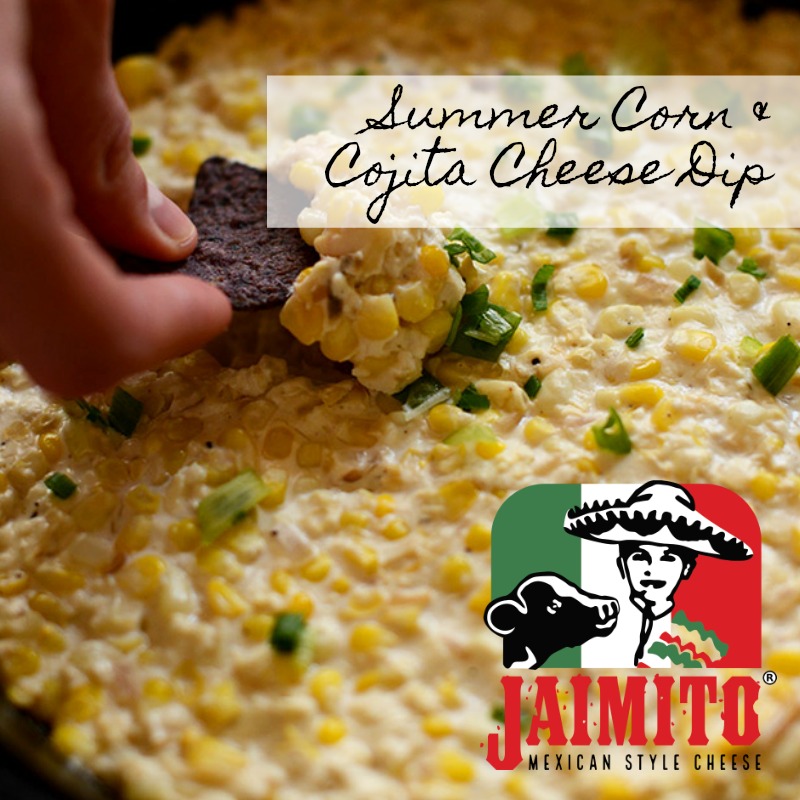 SUMMER CORN AND COJITA CHEESE DIP
SUMMER CORN AND COTIJA CHEESE DIP
A dip with fresh corn and Jaimito Mexican Cotija Cheese. Decadent tasting, while surprisingly light. Best of all – so simple and flavorful.
PREP TIME 15 minutes
COOK TIME 15 minutes
TOTAL TIME 30 minutes
Servings:  -6
Category: Appetizer, Side, Snack
Cuisine: Gluten-Free, Vegetarian
Instructions
Preheat oven to 375 degrees F (190 C).
Heat a cast iron or oven-safe skillet over medium heat. Add 1 Tbsp olive oil, shallot and garlic. Stir constantly to prevent burning.
Add corn, 1/4 tsp each sea salt and pepper and stir. Cook for 5 minutes until shallots appear softened and the corn is slightly darker in color. Then remove from heat.
In a large bowl mix together sour cream, cream cheese, and cotija and stir. Add corn mixture to the bowl and stir until well combined.
Use additional Tbsp olive oil to lightly grease the cast iron so the dip doesn't stick. Spoon dip back into the skillet and bake for 11-13 minutes or until hot and bubbly.
Serve with veggies, tortilla chips, crackers or baguette bread.
Ingredients
2 Tbsp olive oil, divided
3 cups fresh corn, cut off the cob (~3 ears)
1 shallot, chopped
1 clove garlic, minced
1/2 cup light sour cream or plain Greek yogurt
4 ounces (1/2 package) 1/3-fat cream cheese
1 cup grated Jaimito® Mexican Style Cotija Cheese + more for topping
1/4 tsp each sea salt and ground black pepper