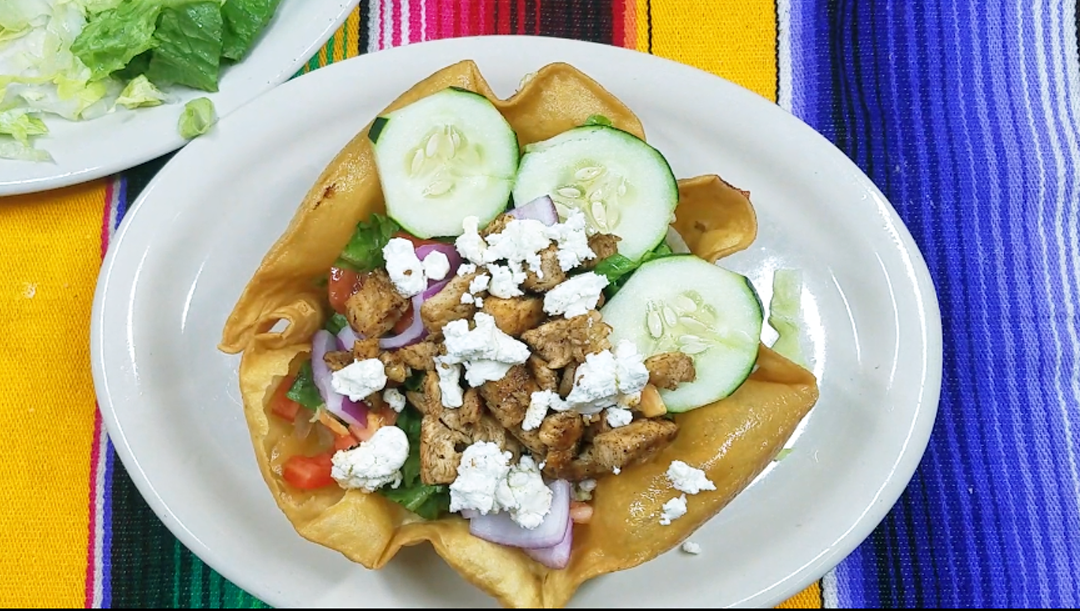 Goat Cheese Crumbles – Taco Salad
Put the tortilla on a plate.
Add chopped onion and lettuce
Add the chopped chicken breast into medium pieces
Add chopped tomatoes
Add chopped red onion
Add Lone Star Goat Cheese Crumbles.
Mix all ingredients
Add salsa, Guacamole or your Favorite dressing.
Enjoy it!
Ingredients
Tortilla Bowl
Onion
Lettuce
Cucumbers
Tomatoes
Purple Onion
Chicken Breast
Lone Star Goat Cheese Crumbles