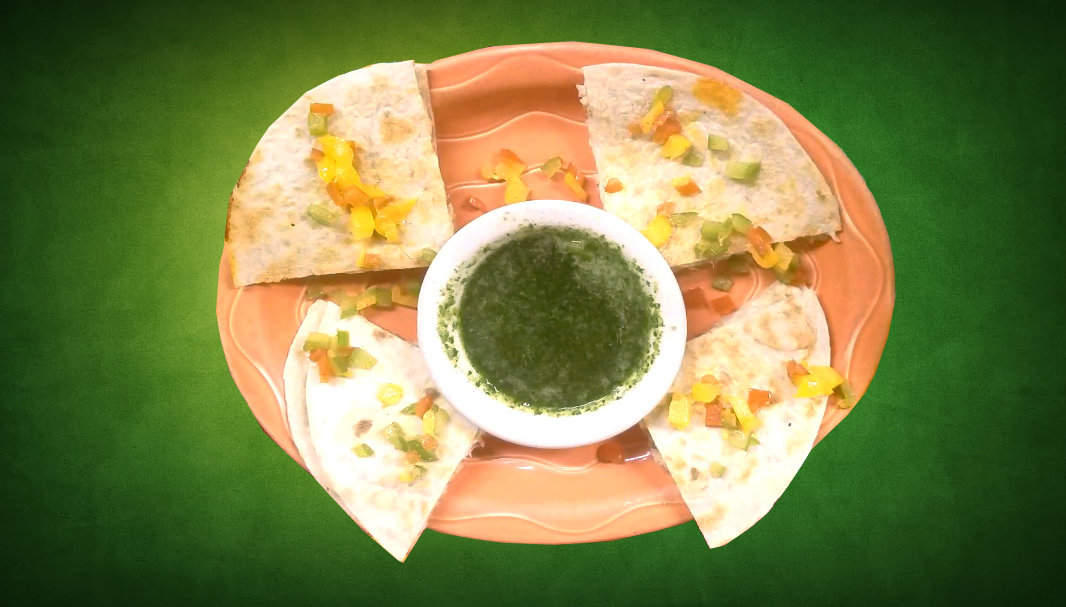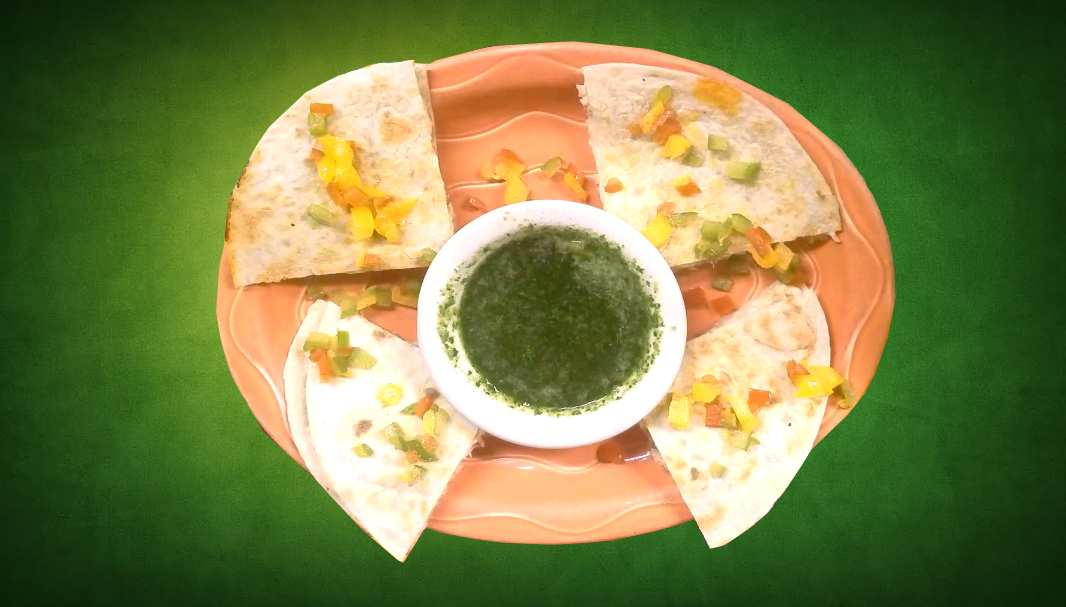 SEAFOOD QUESADILLA
DIRECTIONS:
Preheat a griddle or cast –iron frying pan until medium-hot. Rub 1 side of each tortilla with olive oil.
Place 2 tortillas, oiled sides down, on the hot griddle or pan and evenly top the the cheese, green onion, shrimp or crab meat, bell pepper, jalapeno and tomato.
Place the remaining 2 flour tortillas on top, oiled sides up. Cook until browned on the bottom, 2-3 minutes.
Carefully turn the filled tortillas over and brown on the second side, 2-3 minutes longer.
Garnish with dollops of guacamole Crema Mexicana Jaimito and cilantro sprigs.
Ingredients
Queso Asadero
4 flour tortillas, each 8 in in diameter
Olive oil
1 ½ cups Asadero (shredded)
1 green onion, includ-ing tender green tops, thinly sliced
½ cup diced cooked shrimp or flaked fresh-cooked crab meat
¼ cup thinly sliced green, red or yellow bell pepper
1 small fresh jalapeno chili pepper, seeded and minced
1 small tomato, diced
Guacamole, sour cream and fresh cilantro sprigs for garnish